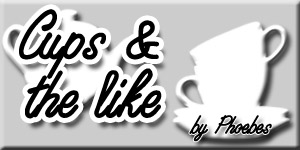 I am a beginner tea-addicted, but I have already developped an insane passion for "tea objects", or rather cups, teapots and everything else I'd
like
to buy, plus some few things I own.
So I made this little feature, in wich I can show you my wishes and my possessions about tea stuff. :)
Sono una tea-addicted ancora agli inizi, ma ho già sviluppato un'insana passione per gli oggetti del tè, ovvero tazze, teiere e quant'altro vorrei comprare, più poche cosette che possiedo.
Così ho creato questa rubrichetta, in cui posso mostrarvi i miei desideri e le cose che già possiedo riguardanti il tè. :)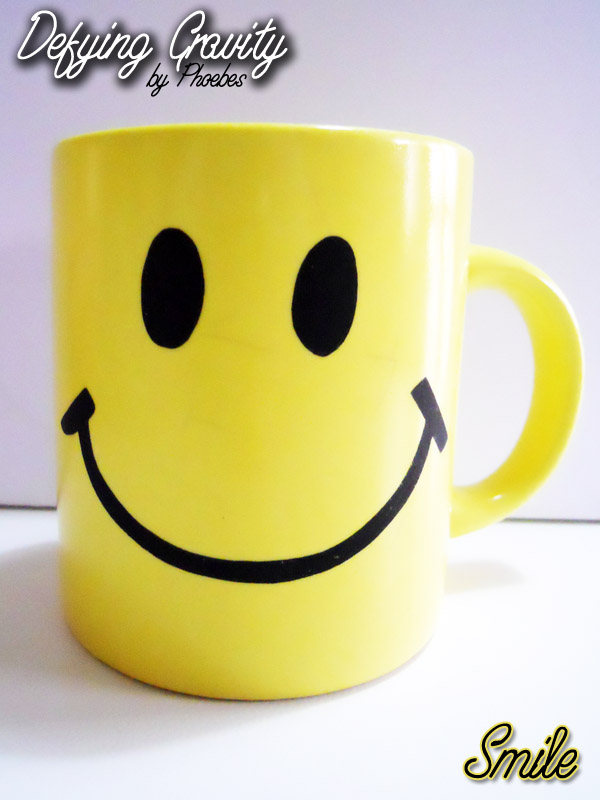 This is without every doubt my favourite cup!!! And how could I not love it?!?! I prefer it especially for breakfast, because is too wonderful be greeted in the morning with such a big smile!!!! And the best part is that there's the same smile on the other side, so it also gives good cheer to who's sitting in front of me (nobody, usually, 'cause most of the times I have breakfast on my own, but this is nothings!!!)
Questa è senza dubbio la mia tazza preferita!!! Come si fa a non amarla?!?!! La prediligo soprattutto per la colazione, perché è troppo bello essere accolti al mattino da un sorrisone così!!!! E il bello è che ha lo stesso sorriso anche dall'altro lato, quindi regala buonumore anche a chi mi sta di fronte (quasi sempre nessuno perché la maggior parte delle volte faccio colazione da sola, ma queste son quisquiglie!!!)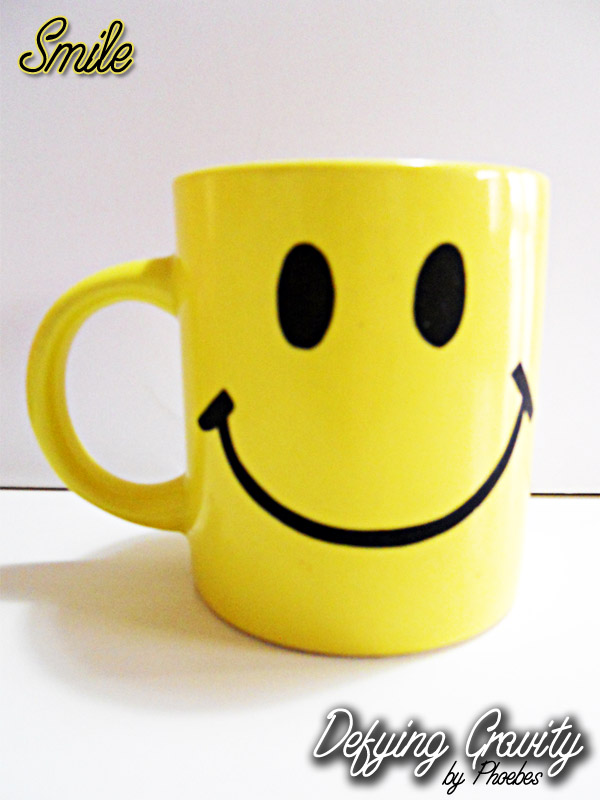 Exept for the "smile" this cup has really nothing particular, it's all yellow, but it's got a very comfortable handle! :)
I don't exactly remember where I bought this cup, but I think it was in Rome in some "99cent" shop. I can't remember a happiest purchase, because several years later I'm still here using and adoring this cup!
A parte lo smile non ha proprio nulla di particolare questa tazza, è tutta gialla, però ha un manico molto comodo! :)