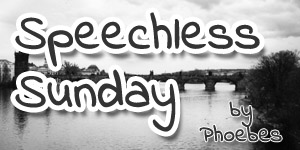 As you can guess from the name, this feature is without words. It can contain music, or pictures, whatever, but always... speechless.
Come potete intuire dal nome, questa rubrica è senza parole. Può contenere musica, o immagini, qualunque cosa, ma sempre... senza parole.
Alexander Courage e Jerry Goldsmith
Space, the final frontier. These are the voyages of the starship Enterprise. Its continuing mission-- to explore strange new worlds, to seek out new life and new civilizations, to boldly go where no one has gone before.



Spazio, ultima frontiera. Questi sono i viaggi della nave stellare Enterprise. La sua missione è quella di esplorare strani nuovi mondi, alla ricerca di nuove forme di vita e di nuove civiltà, per arrivare là dove nessuno è mai giunto prima.