← 14. Something that made you Laugh
16. →
Best season opener
Firefly
Well, this show had only one season :°°°°°°°(, so I'll choose the best episode opener: "Our Mrs. Reynolds" (ep. 1.06). There is a couple going through a swamp with a wagon and they're attacked by bandits! Just like in the Far West!!! Too bad (for the gunmen) that husband and wife are in fact Jayne and.. Mal! :)
Bè, questo telefilm ha avuto una sola stagione :°°°°°°°(, quindi sceglierò il miglior inizio di episodio: "Our Mrs. Reynolds" (ep. 1.06). C'è una coppia che attraversa una palude con un carro e viene assalita da dei banditi! Proprio come nel vecchio West!!! Peccato però (per i banditi) che marito e moglie siano in realtà Jayne e.. Mal! :)
Battlestar Galactica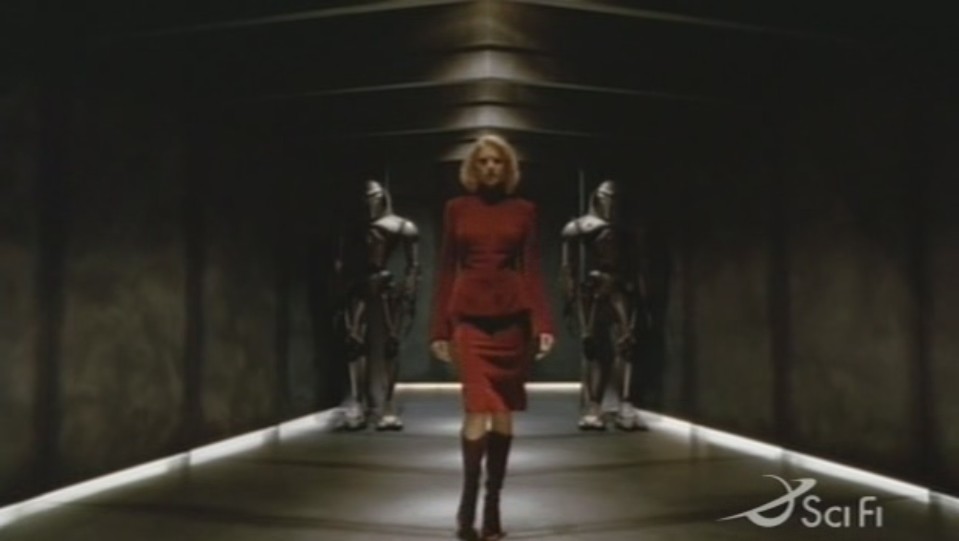 I love every single season opener, I really didn't know which one to choose. So, I preferred the first one, the first episode of the mini series, the one when everything starts, where we meet all those memorable characters (except Romo), and when I fell in love with this series.
Amo ogni singola apertura di stagione, davvero non so quale scegliere. Così, ho preferito la prima, il primo episodio della mini serie, quello in cui inizia tutto, dove incontriamo tutti quei personaggi memorabili (tranne Romo), e in cui mi sono innamorata di questa serie.
Primeval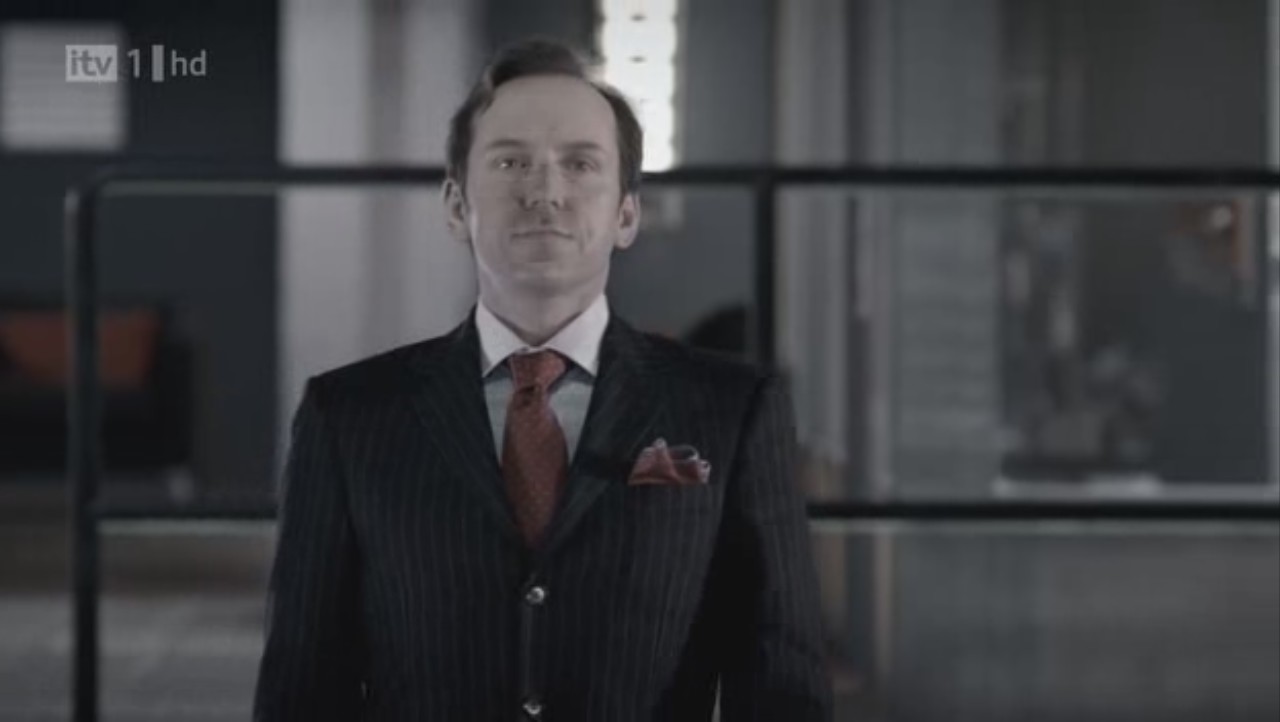 I choose the opener of season 4 for many reasons: Abby and Connor came back from the anomaly, Lester is awesome, we met new, interesting characters, but most of all because at the end of season 3 the series was cancelled, but then after a couple of years it came back with two new season, so it was a very happy beginning!
Ho scelto l'inizio della stagione 4 per molte ragioni: Abby e Connor tornano dall'anomalia, Lester è fantastico, incontriamo nuovi, interessanti personaggi, ma soprattutto perché alla fine della stagione 3 la serie è stata cancellata, ma poi, dopo un paio di anni è tornata con due nuove stagioni, quindi è stato un inizio molto felice!
Supernatural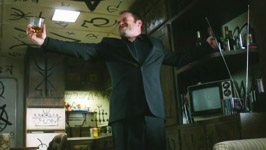 I didn't watch every first episode in this series, so maybe I'm missing some masterpiece, I don't know. Anyway, among the season openers I watched, my favourite is seventh season's one, "Meet the New Boss". Because there is Crowley, because he is in one of my favourite scene, and at the end we have Leviathan!Castiel, super hot with his
sexy laugh
!
Non ho guardato ogni primo episodio di questa serie, quindi forse mi sono persa qualche capolavoro, non lo so. Comunque, tra gli inizi di stagione che ho guardato, il mio preferito è quello della settima stagione, "Meet the New Boss". Perché c'è Crowley, perché è in una delle mie scene preferite, e alla fine abbiamo Leviathan!Castiel, super figo con la sua
risata sexy
!