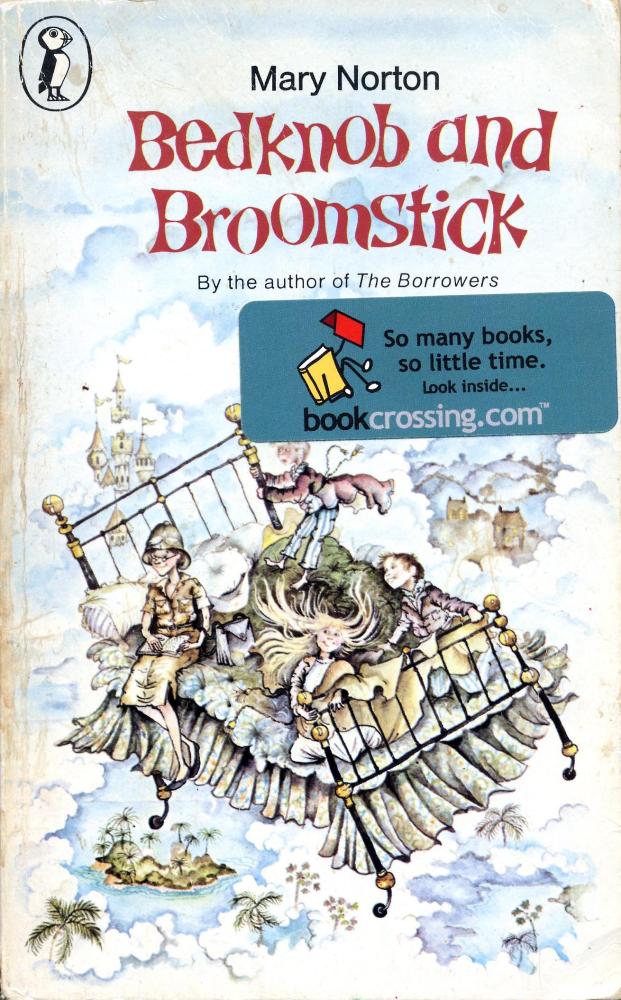 by
Mary Norton
Rating: 8/10


Once upon a time there were three children and their names were Carey, Charles and Paul. Carey was about your age, Charles a little younger, and Paul was only six.

[incipit]
A very funny book! I've seen the movie several times and I've loved it for a long time, so probably because of that I like the film the most! The island with talking animals, the school for witchcraft, the war (not only) in the background... I missed all these things! I'm perfectly aware that my judgement is very biased, the film is one of my childhood favorites and I just can't seem to be objective!
However, the novel was also really nice, and there's also the pome that can travel through time too, and that's certainly very cool. It was a very nice reading, funny, compelling, entertaining! :D
Quotes
'Carey!' exclaimed Miss Price. She stood up. Her eyes gleamed strangely. Her long thin nose suddenly seemed longer and thinner. Her chin looked sharper.
(Page 119)