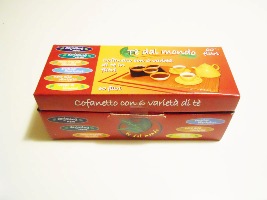 When I opened my old blog about tea, I made myself a gift I wanted for a long time: a box with 6 different fair trade teas from three different continents.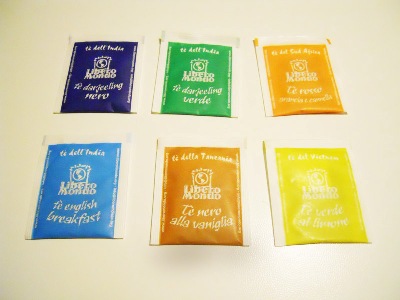 It was a wonderful gift, and now it's finished, unfortunately! But I can say that I enjoyed a lot every single teabag!
There were, as I said, six different teas: black darjeeling (India), green darjeeling (India), red tea with orange and cinnamon (South Africa), english breakfast (India), black with vanilla (Tanzania) and green lemon (Vietnam and Ecuador). I'll talk about every one of them in future posts!