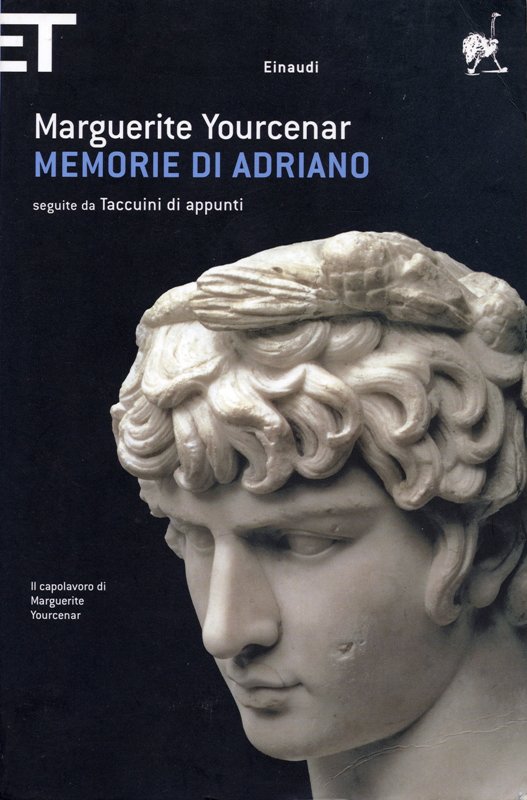 by Marguerite Yourcenar

Rating: 9/10


The true birthplace is that wherein for the first time one looks intelligently upon oneself; my first homelands have been books.
At the end of his life Emperor Hadrian writes a letter to his adopted nephew, Marcus Aurelius, future Emperor, and indulges in memories.
I wrote a very long review in italian about this book, and, honestly, I don't have the patience to translate it all. But I really loved this book, so I'll try to make at least a shorter comment in english.
But it's hard, I have to say, explaining in a few words how much I found in this book. I can just say that it's been a very beautiful reading, non quite my favourite genre, not really exciting as other books which I usually give 5 stars to. But beautiful. As much that I'm a little sorry that I started reading Yourcenar with this book, because I think that this is undoubtedly her masterpiece, so now that I'm very interested about her and I'd like to read other books written by her, I'm afraid they'll never be up to this!
Book Info
Title
: Memoirs of Hadrian
Author
: Marguerite Yourcenar, born Marguerite de Crayencour
Original title
:
Mèmoires d'Hadrien, suivi de Carnets de notes de Mèmoires d'Hadrien
Italian title
:
Memorie di Adriano
Publication date
: 1951
Italian translation
: Lidia Storoni Mazzolani
Pages
: 350
Links
:
aNobii
-
goodreads