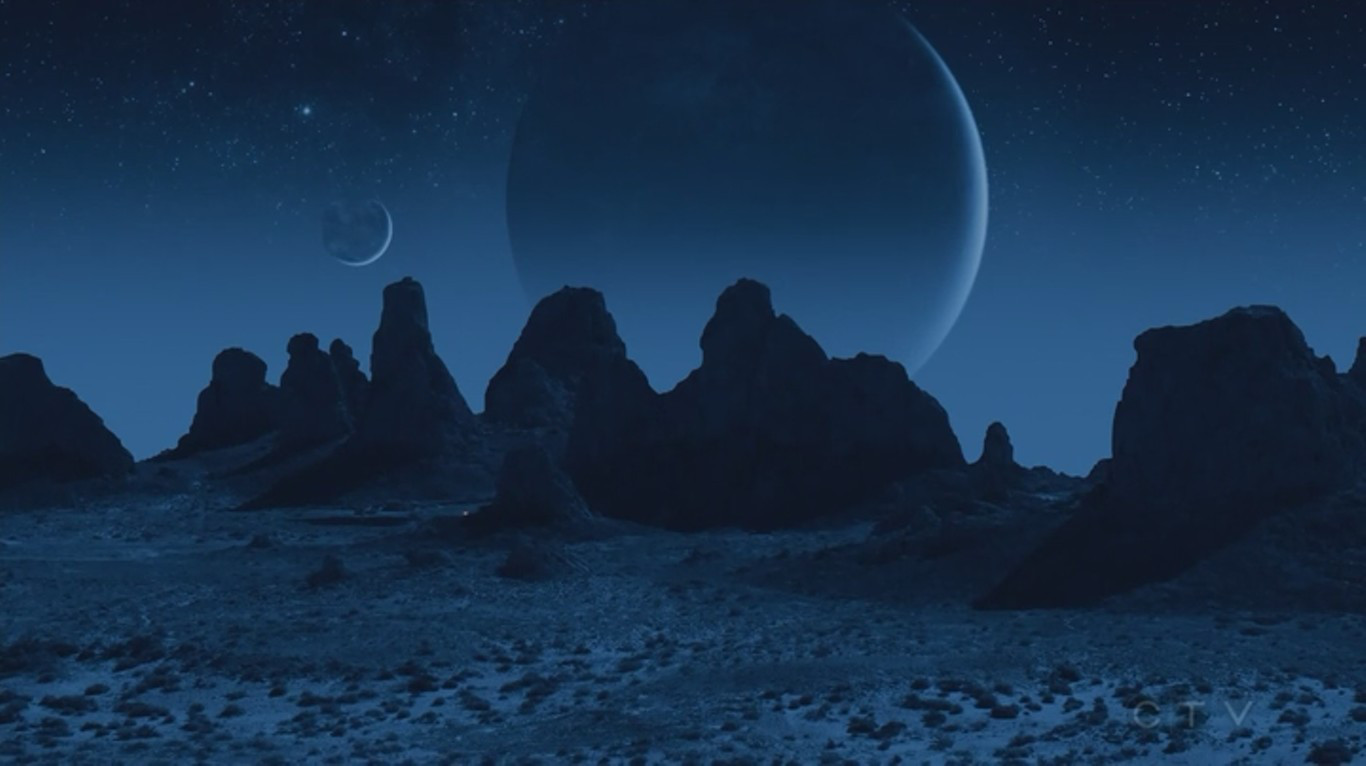 ← Ep. 04 "Devils You Know"
Ep. 6 "Among Us Hide..." →

Rating: 8,5/10
This episode is entirely dedicated to Jemma Simmons with a long flashback about the six months she spent on the planet on the other side of the monolith: even the series logo is different. We finally discover why she wants to go back. Very beautiful episode, very well orchestrated, I missed the other characters (it's the first episode of the series without Coulson!), but I loved it.
On the surface of the alien planet there's a constant bluish twilight, as it's always night and there is more than one moon in the sky (including one very large). When we are underground the light is warmer, more "earthly", but still false because from a luminescent substrate. During the episode, with the exception of a video that Jemma watches on her mobile where we can see Coulson, May, Daisy (still Skye then) and Fitz, and the latter for very little while at the end of the episode, the other characters are completely absent. So there's no connection with other storylines, and if we're finally resolve the matter about why Jemma wanted to go back, we now have other mysteries to be solved, first of all the identity the mysterious "it" hidden in the sands of the planet (and I wish that they'll give this planet a name because I can't continue to call it "alien planet", "monolith planet" or "that planet").