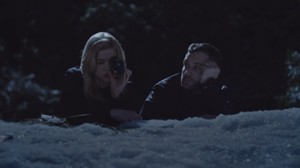 ← Ep. 12 "The Inside Man"
Ep. 14 "Watchdogs" →

Rating: 8/10
An episode slightly less interesting than usual, but still beautiful. Hunter is always extremely adorable, when he's undergone to the polygraph and they ask him his full name he answers
Amadeus Ravenclaw Hunter
! :D And he continues to answer questions talking about how to make an excellent mushroom soup! :D
As I said, an episode for me slightly below average (but I saw that of IMDb for example it has a higher rating) perhaps for the use of a lot of flashbacks that sometimes are pleasing but it seems to me that in this series there are a bit too much of them. There are anyway very beautiful scenes, and an ending as usual full of emotions.