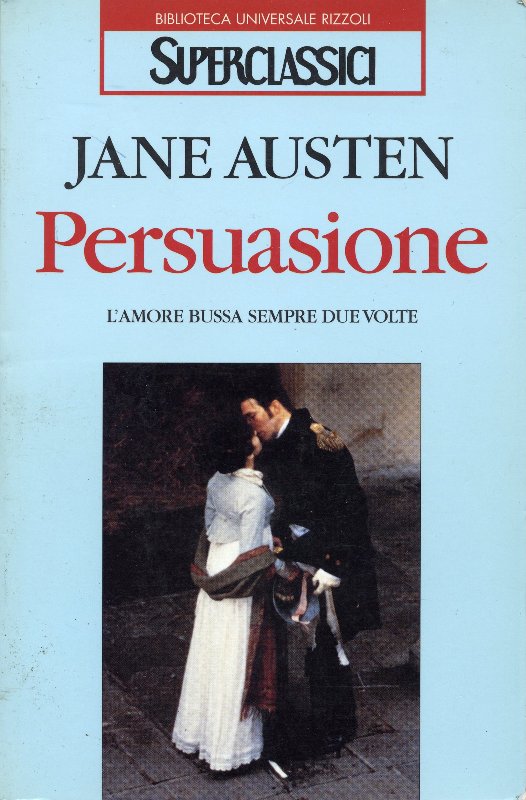 by
Jane Austen
She had used him ill; deserted and disappointed him; and worse, she had shewn a feebleness of character in doing so, which his own decided, confident temper could not endure. She had given him up to oblige others. It had been the effect of over-persuasion.
Even in her last work, the characteristic features of Jane Austen's writing didn't fail me. I don't know how long ago it was when I spent so much time of the day reading a book, reading for hours, as it happened with this one: I couldn't wait to get free time and go back to read it. In addition to the pleasure of reading it, this book brought me back to the times when I read a book every week, a joy that I hadn't savoured for a long long time! Let's hope this'll give me a push to continue like this! :D
However, about the book. Although it was clear where we would end up, it still has been an exciting reading, and in the end I couldn't put it down! Even though now I find myself almost an orphan, because with Persuasion I now have read all of Aunt Jane's main novels, I am really happy and satisfied with this book. It made me discover a new heroine to love; a peaceful but intense love story, as can be found in a mature age; always extremely captivating characters, for better or for worse; an irony perhaps less pungent than usual but still present and captivating. A really beautiful novel!