← 11. Scene that made your heartbreak?
13. Something that made you Sad →
Something that made you Happy
Firefly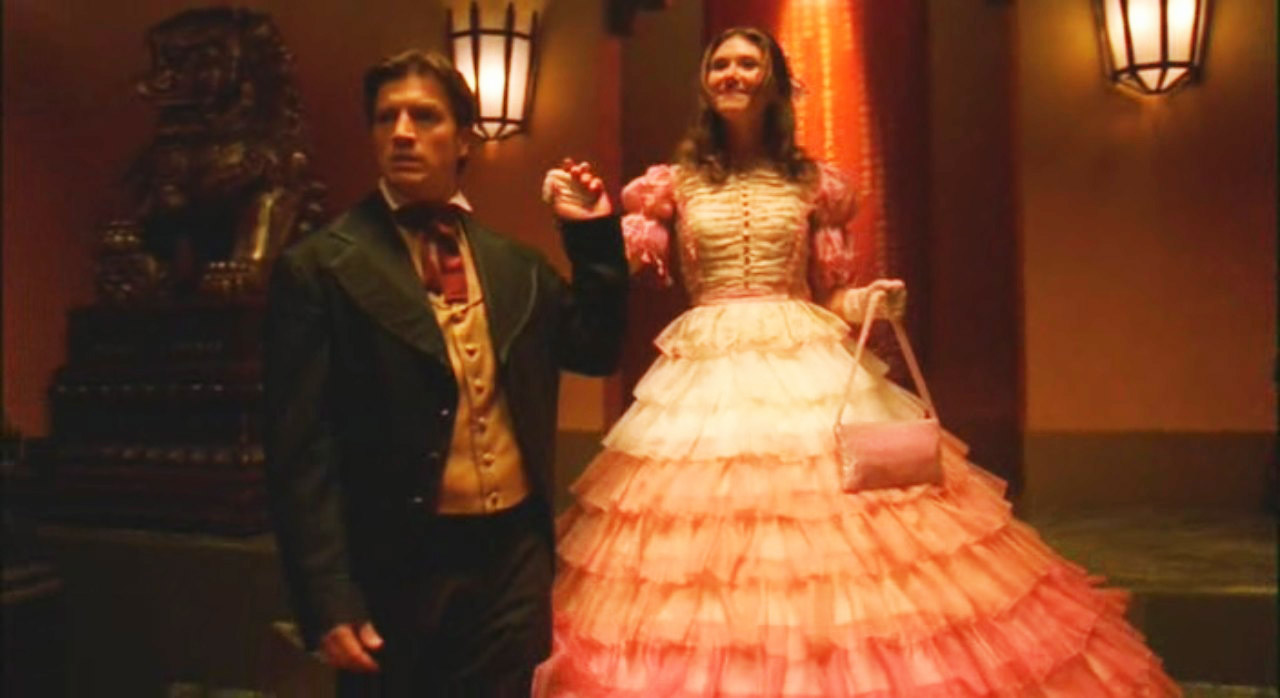 Kaylee dressed like a princess in the episode 1.04 "Shindig": she was so cute!
Kaylee vestita da principessa nell'episodio 1.04 "Shindig": era carinissima!
Battlestar Galactica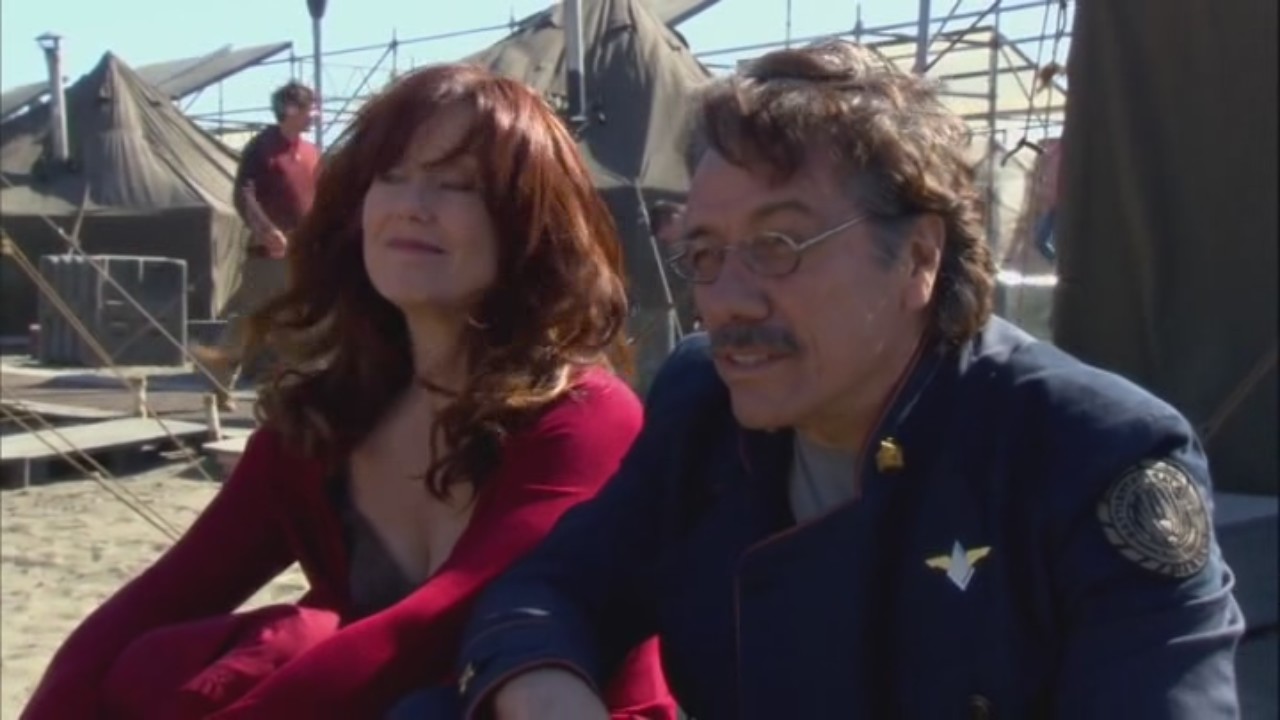 Adama and Roslin, I think: we see how their relationship starts, grows, evolves, resists... I was so happy when they finally declared to each other!
Adama e Roslin, penso: vediamo come inizia la loro relazione, cresce, si evolve, resiste ... ero così felice quando finalmente si sono dichiarati a vicenda!
Primeval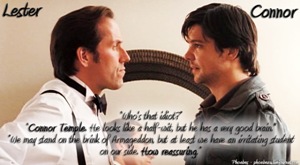 Lester and Connor living together!!! :) I just wish they'd showed more of that!
Lester e Connor che vivono insieme!!! :) Vorrei solo ci avessero mostrato un po' di più di questa convivenza!
Supernatural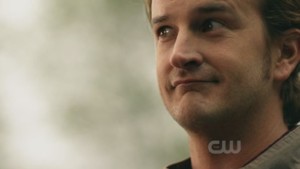 Gabriel! He appears in very few episodes, but is always extremely funny! And it's amazing thinking that this crazy, childish, vindictive Trickster is the Archangel, God's Messenger! And the episode 5.08 "Changing Channels" is the funniest of all the series, and my favourite among the ones without Crowley!
Gabriel! Appare in pochi episodi, ma è sempre estremamente divertente! Ed incredibile pensare che questo pazzo, infantile, vendicativo Illusionista è l'Arcangelo, il Messaggero di Dio! E l'episodio 5.08 "Changing Channels" è il più divertente di tutte le serie, e il mio preferito tra quelli senza Crowley!