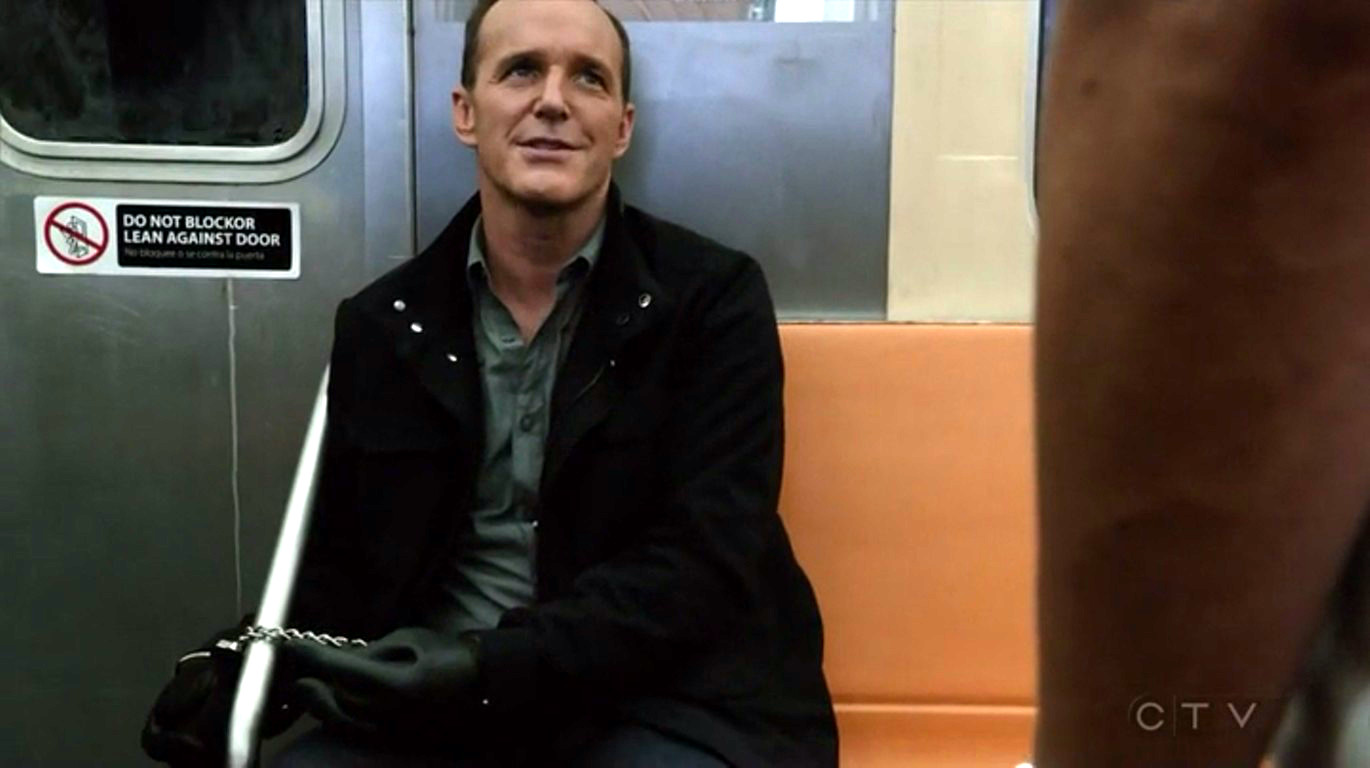 ← Season 2
Ep. 2 "Purpose in the Machine" →

Rating: 8/10
Coulson: "This new aircraft can stay in the air much longer than the old plane. Days, really. So, rapid response anywhere is..."

Daisy: "You *love* your new toy, don't you?"

Coulson: "I very much love my new toy."
In this episode we meet a new Inhuman, the first that SHIELD's able to contact, his name is Joey, he melts metals, and he's gay: I don't know if we'll see him again but I'd like to because he would be the first openly non-heterosexual character in the series.
The Bus is back, or rather, the Bus 2.0, with interesting new equipments, like a kind of elevator that leads there directly from the ground.
It's good to see the team again, I missed them! Skye now calls herself Daisy and has learned very well to control her powers. Coulson has some trouble getting used to the girl's new name, and also to his new hand, but above all the big news about him is that he no longer wears his usual suits! Although it is very cool to see him so casually dressed I'm a little because suits were like his uniform, his trademark!
Anyway, very nice first episode!