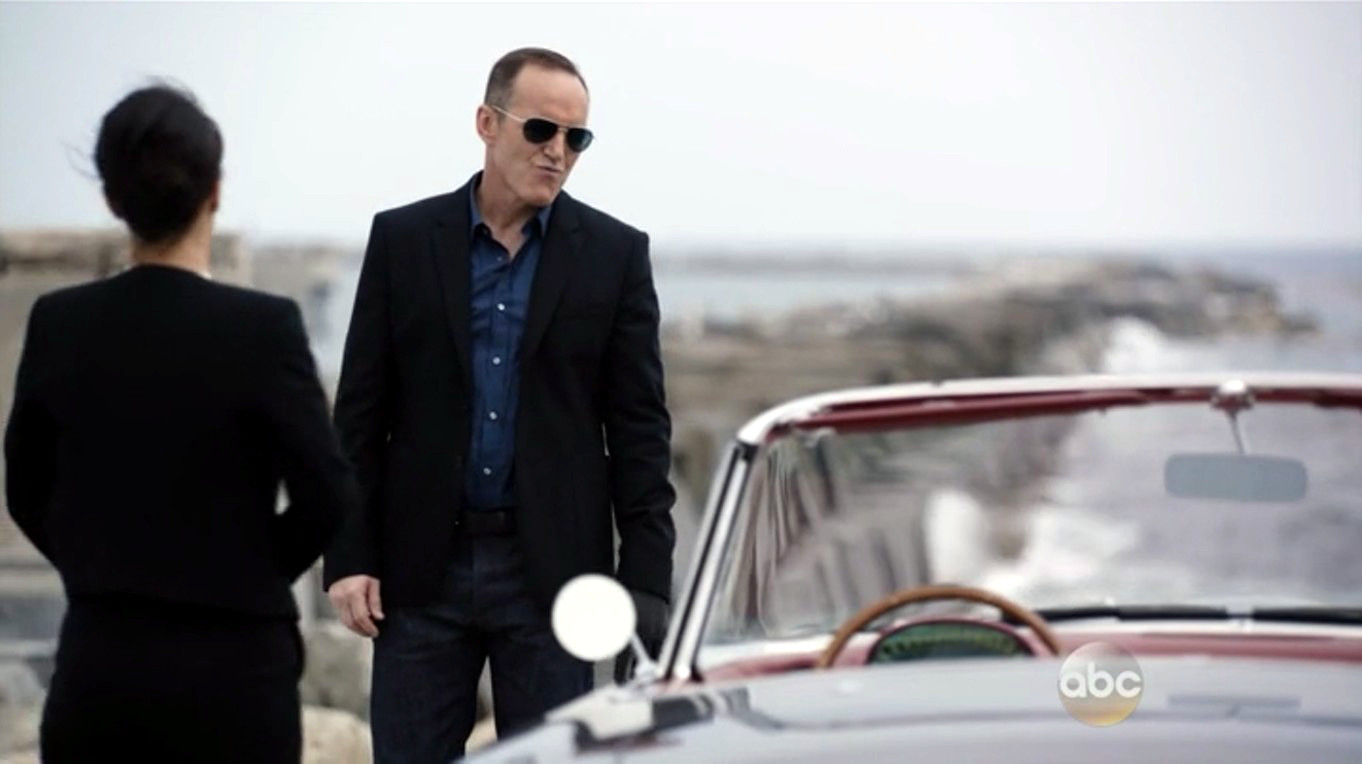 ← Ep. 2 "Purpose in the Machine!
Ep. 4 "Devils You Know" →

Rating: 9/10
Coulson: "Does she [the car] have a name?"

Rosalind: "I love my car, but it's just a car. And it's in him."
I don't know if it's just because I'm gettin used again to the show, but it seems to me that every episode is better than the former.
Phil meets Rosalind, she makes jokes with the word "hand", and we discover that the two have something in common: they love classic cars! She comes up with one that makes Coulson drool a bit (see dialogue above).
I like more and more the relationship that's evolving between Daisy and Mack, how they help and support each other.
Fitz tries to help Jemma recover, but for the girl is not easy, she winces at every little noise, and a cell phone that vibrates seems to scare her. I like a lot how her return was handled, they worry about things concrete as the different atmosphere, the different gravity and exposure to light on that mysterious planet. At the end of episode we have a little twist: