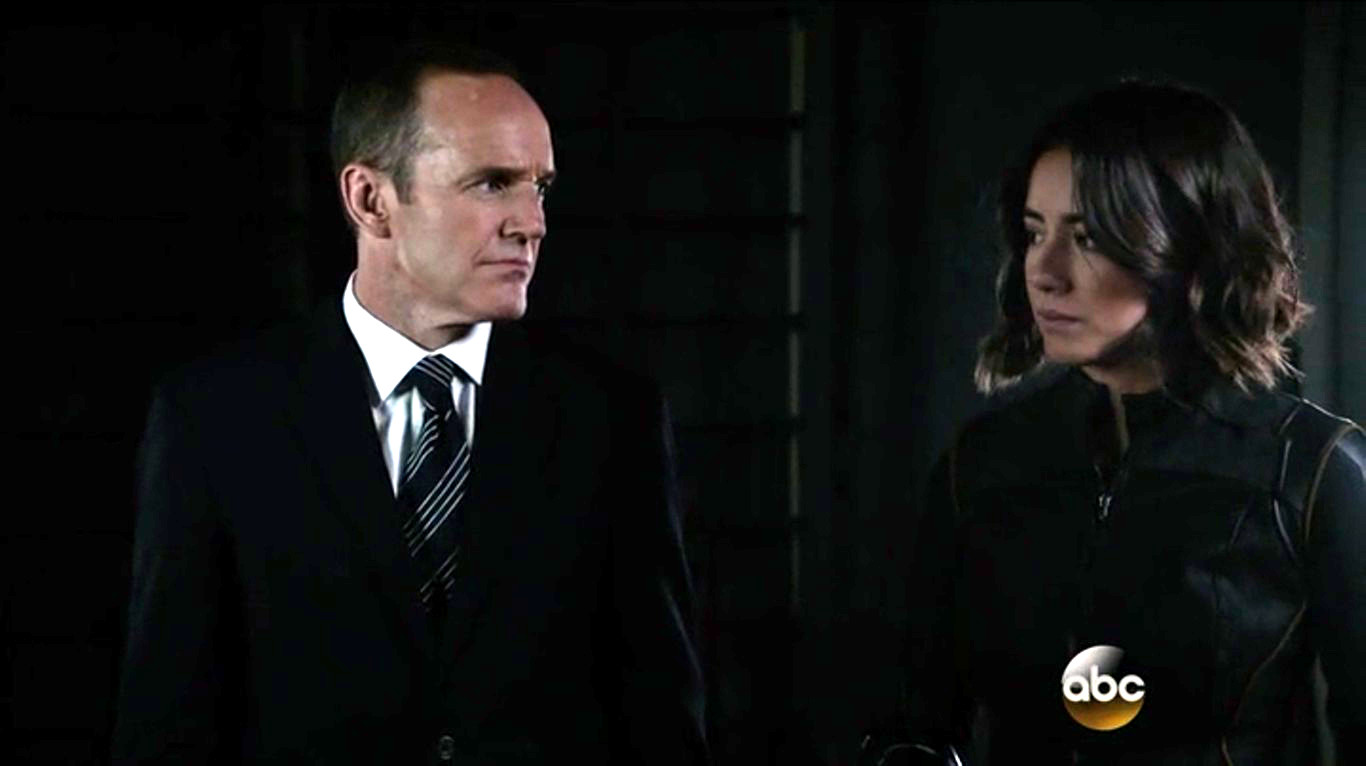 ← Ep. 6 "Among Us Hide..."
Ep. 8 "Many Heads, One Tale" →

Rating: 8,5/10
A flashback at the beginning shows us that Andrew's not been transformed with fish oil pills, as I thought, but from a book from Afterlife where Jayjin probably had put a crystal as a "security system". Melinda May is refractory to feelings and honestly after this episode I cannot blame her: once she uses them, choosing to go to Andrew and talk to him instead of report him immediately, things don't go just fine for anyone.
I found very interesting that Lincoln chooses to call Mack instead Daisy for help, not wanting to put the girl in danger, and deciding to trust him. We see Joey Gutierrez again, the Inhuman from the first episode.
Jemma gives Fitz her phone and he finally sees and hears all the recordings she had made on the planet, addressing to him. The situation of this two is extremely complicated: the feelings between them have never failed, though Jemma is still affectioned to Will, or perhaps still feels guilty for him. At the end of episode Fitz found perhaps something useful, we'll see.
The most interesting moment of the episode (for me): Coulson had to talk with the President and he's putting on his suit! It was great to see him in his "uniform" again, but I was bothered by what came from that, namely another "moment" between him and Rosalind: she offered him to make his tie. The only fun part of this relationship is that we find out that Phil has explained the artificial hand with the bite of a shark! :D
The post in this episode was as juicy as ever: