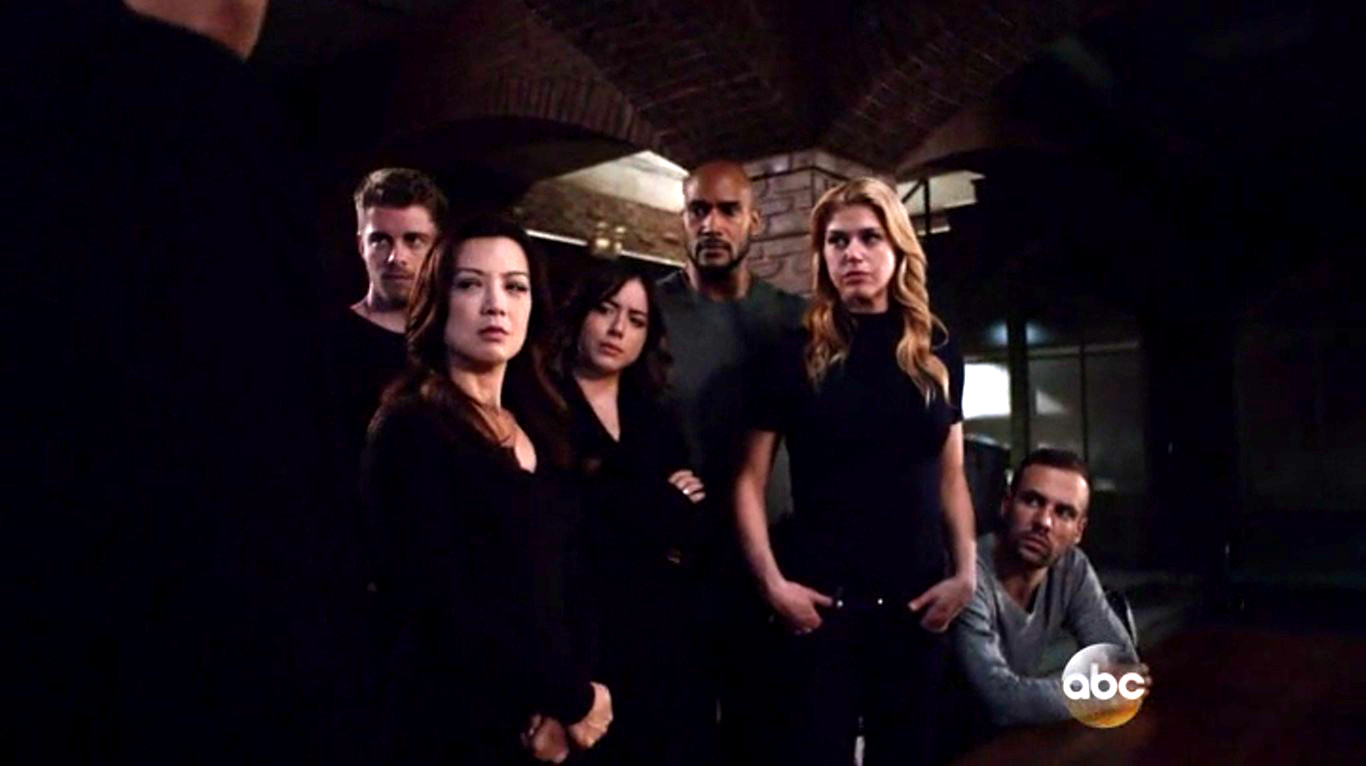 ← Ep. 7 "Chaos Theory"
Ep. 9 "Closure" →

Rating: 9,5/10
We really have to figure out other ways to flirt.
Coulson to Rosalind
This one was IMO the best episode of this season so far. I liked it so much that even the storyline that I usually find most annoying (Ward) wasn't so bad this time, and Ward himself seemed less irritatingly stupid than usual.
Lincoln remained with S.H.I.E.L.D., it seems he's going to become an agent. I keep liking Mack more and more, although in this episode he doesn't do anything special, I realized that I totally re-evaluated him and he's becoming one of my favorites. Hunter, however, is always the funniest, in this episode he goes undercover with Bobbie in the role of an irritating and anti-American hacker: adorable! :) And I loved even their code names: "Blonde" and "Brit".
News for Fitzsimmons:
The most interesting part of a very interesting episode is certainly, IMO, the relationship between Coulson and Rosalind. Mack looks at them with suspicion, and I must say that I share his concerns, but Phil calms me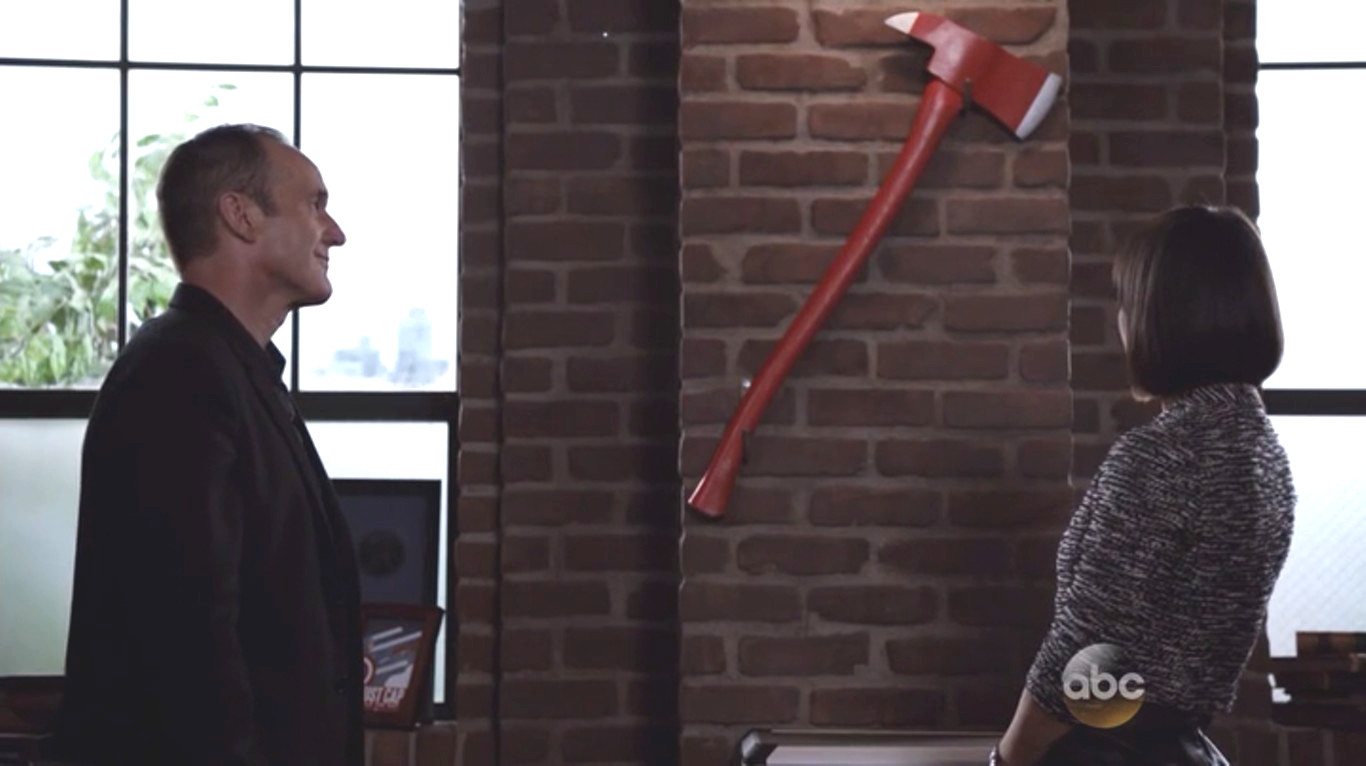 Phil brings Rosalind on a tour of the base, and also shows her his office with his collection of old spy gadgets, and we see that he has hunging on the wall the ax with which Mack cut his hand. A little morbid as souvenir!
Anyway, among other things Coulson reveals a bit of his past, we don't know if he was telling the truth, but I like to think he was, because this way we can know a little more of this the character! He studied History at the university, and in this way he discovered how much of this history S.H.I.E.L.D. helped to shape, and so he was recruited just after college.
Quotes
Come with me, I'll get you out of here. If you're worried you can't trust me, worry on the move.
Banks