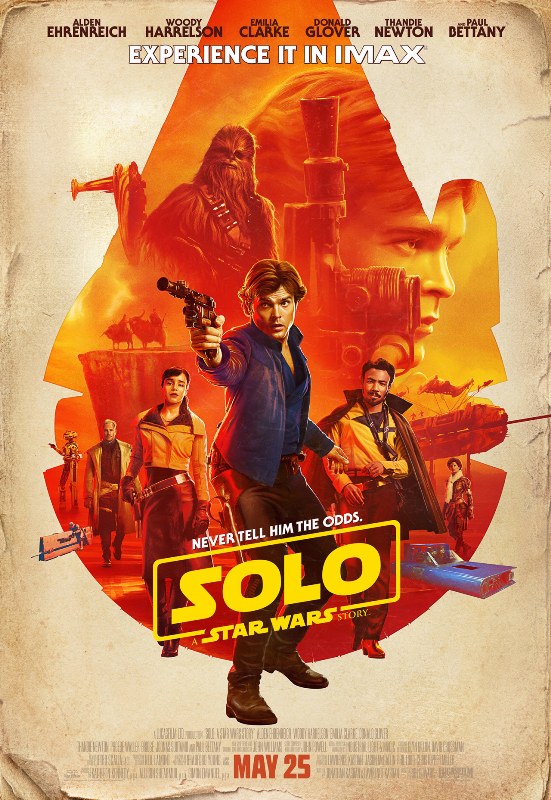 Star Wars
← Episode III - Revenge Of The Sith
Rogue One →
Rating: 7.5/10
Let me give you some advice. Assume everyone will betray you. And you will never be disappointed.
Beckett
Overall a funny movie, not my favorite, even among the new ones, especially episode 8 and
Rogue One
that I liked a lot more, they were very exciting,
Solo
is amusing at most. However, a good film, full of action, a lot of inevitable references to the old trilogy and also it leaves someunfinished businesses, perhaps leaving room for a sequel of this prequel. In short, nothing special, but nice.
Quotes
Lando Calrissian: I hate you.
Han Solo: I know.